Blue Moon | Art Journal with handmade cotton rag watercolour paper, 6x4'' ooak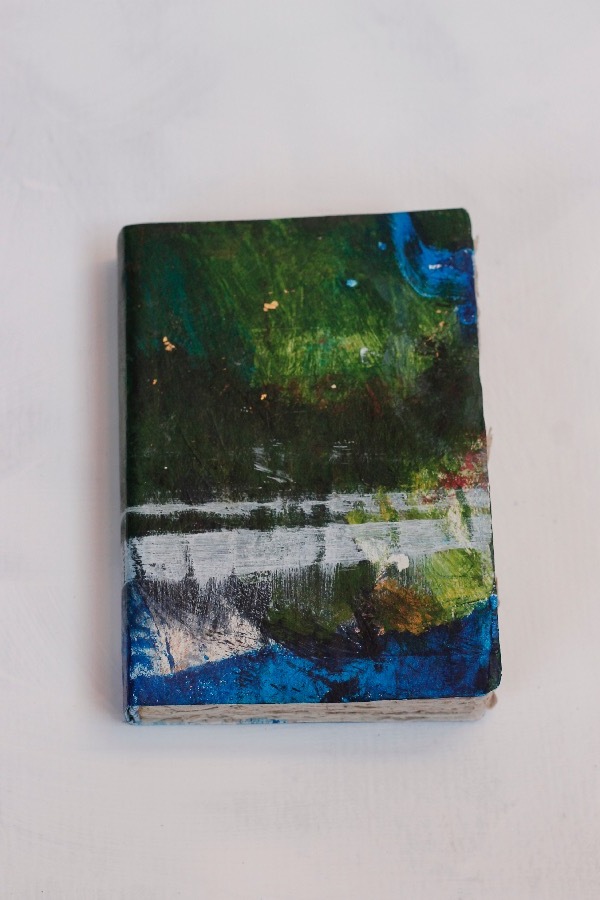 Blue Moon | Art Journal with handmade cotton rag watercolour paper, 6x4'' ooak
Accidentally Abstract is a new collection of one-of-kind journals made with sturdy paperback covers featuring abstract artwork with blended colours and markings inadvertently left behind on my desk wastepaper after painting and block printing for several custom orders. I collect these pieces of unintentional art I find most interesting and turn them into book covers.
SIZE
4x6 inches - perfect size to carry around for impromptu sketching and journalling.
DETAILS
-Sturdy paperback cover reinforced with canvas.
-26 sheets [56 page sides] of unlined of unlined handmade hemp paper, 150 gsm. Acid free, neutral PH size.
-Decorative endpapers with an antique cosmic design.
-Hand bound with linen thread.
-Packaged in a drawstring bag and giftable box with artist's signature and date the book was made.
or use with watercolours, gouache, charcoal and most painting and drawing mediums.
ONE-OF-A-KIND
sold out