Fleur De Lis | Handmade miniature tan leather sketchbook | art journal | diary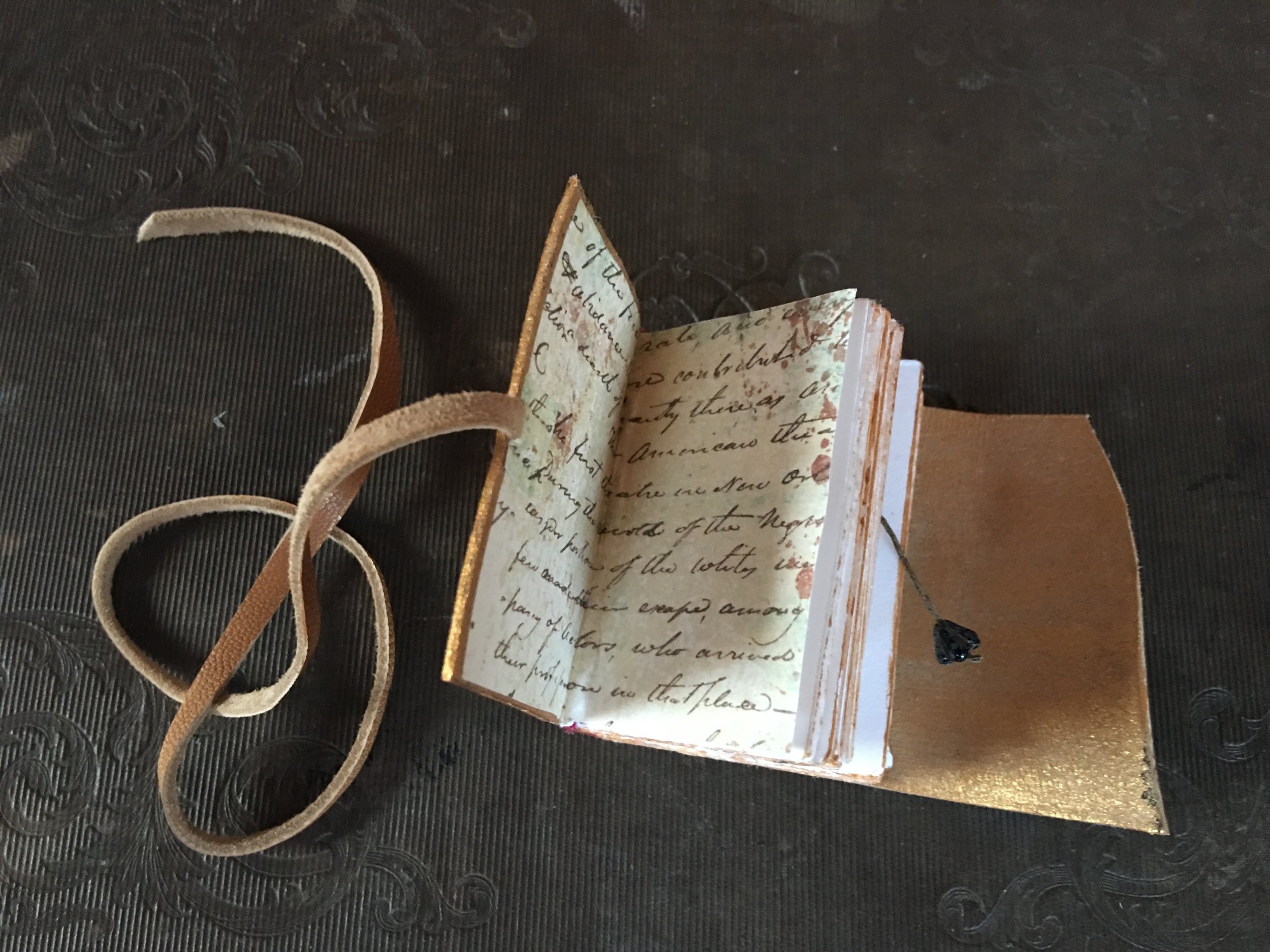 Fleur De Lis | Handmade miniature tan leather sketchbook | art journal | diary
A miniature Leather handmade journal that can be used for painting, sketching or writing in. Perfect little book to carry around. Each page is hand ripped for a deckled edge so are naturally a little uneven, this adds to the charm of this little book.
4 x 5.5 cm [ 1x2.2'']
Hand printed recycled tan coloured soft goats leather cover.
46 pages [92 sides] medium weight Fabriano drawing paper.
One of a kind.
WATCH THE VIDEO BELOW FOR A MORE DETAILED LOOK.
sold out