Black & Gold | Handmade miniature leather sketchbook | Art journal | Diary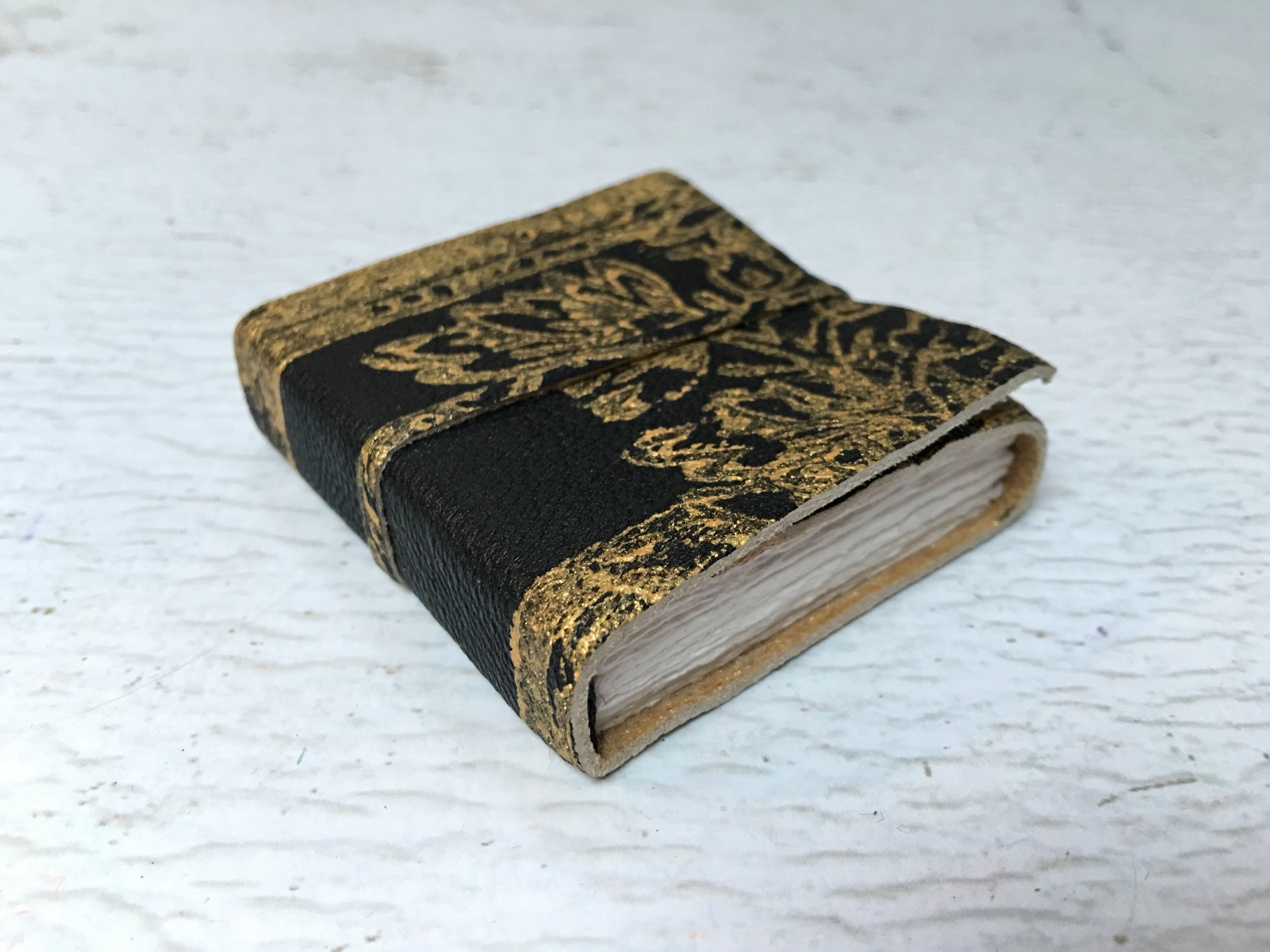 Black & Gold | Handmade miniature leather sketchbook | Art journal | Diary
Miniature Leather journal, hand bound with smooth Fabriano paper to draw, paint or write in miniature.
5.5 x 5.5cm [2.5 x 2.5'']
Recycled soft goats leather cover hand printed in gold.
48 pages [96 sides] of medium weight Fabriano drawing paper.
One of a kind.
WATCH THE VIDEO BELOW FOR A MORE DETAILED LOOK.
sold out