Herringbone | Harris Tweed useable miniature book necklace with antique hemp paper, book jewellery, gift for bookworm, ooak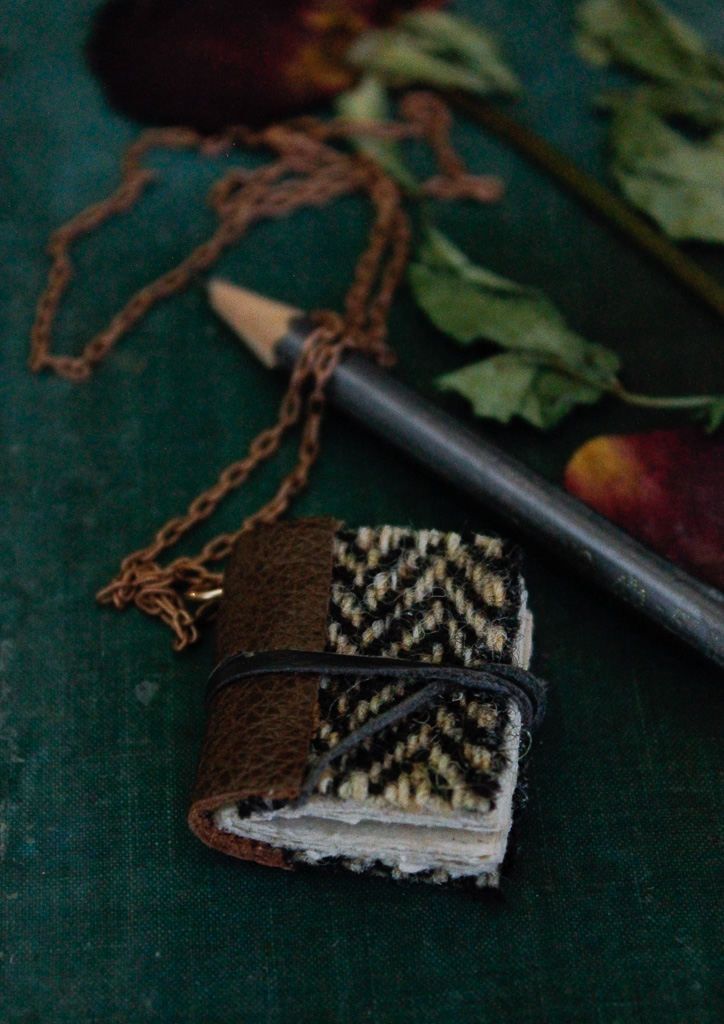 Herringbone | Harris Tweed useable miniature book necklace with antique hemp paper, book jewellery, gift for bookworm, ooak
Handmade useable book necklace hand stitched with genuine Harris Tweed remnant, reclaimed leather and handmade cotton rag watercolour paper in a single folio to open flat for easy use.

Use for miniature paintings, sketches, favourite quotes or perhaps some prayers. A perfect little gift for bookish folk, miniaturists or anyone who loves book jewellery.

One-Of-A-Kind

BOOK SIZE - 3x3.5x1 cm
CHAIN LENGHT - 27cm [ 10.5'' ]

DETAILS
•36 pages [counting all sides] of uneven handmade hemp paper.
•Imitation copper metal chain. [nickel and lead free]
•Tied shut with leather.

Packaged in an unbleached cotton pouch.
Ready to ship.
sold out